XACT DYNO

TESTING
Xact Dyno is a precision engine testing company. We utilize an All-Wheel-Drive (AWD) Dyna Pack hydraulic dynamometer or 'dyno'. A hydraulic dyno is far superior to the old-style roller dynos. It's safe, precise, and it is the ultimate testing tool because of the direct connection to the driveline. In fact, similar hydraulic dyno's are used by the top manufacturers when they give you a power rating on an engine. It is the best in performance testing.
ANY VEHICLE

Capability

Our dyno adapts to almost any vehicle. Car, truck, sandrail, and more. Because the wheels come off to dyno there's almost never a problem. Just bring your wheel lock key and let's get started. We also handle AWD vehicles!
ENGINE

Friendly

A hydro dyno is the best and one of the safest ways to test and/or break in an engine. Because of the precision and control, the load can be infinately adjusted so we can test your engine under various conditions quickly and easily.
LIVE

Read-Outs

Instanly see in 'real-time' your Horsepower, Torque, Boost & more onscreen during testing. No waiting for calculations or printouts! You can see exactly what your engine is making the instant it's making it. That's precision!
DETAILED

Results

Take your results with you. We can provide paper and/or digital printout of all our dyno results so you can have an exact performance analysis of your engine. We even backup and store your files in case you lose your copy.
We specialize in Japanese brands including Toyota, Honda, Nissan, Subaru, Mitsubishi, and others. We are also exprienced with The Chevy LS line of engines with or without factory ECUs.
No matter if you have a 1300+ WHP GT-R, a 350+ WHP AWD WRX, or even a twin turbo 5th gen Camaro... we are your testing Rock Stars! Pump gas, race gas, e85, alcohol, meth injection, dual tunes, and more... we absolutely have you covered.
TESTING

HARDWARE & SOFTWARE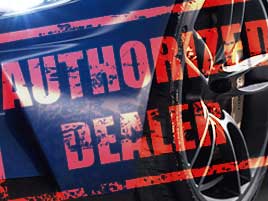 Hondata
Adaptronic
AEM
HP Tuners
Ktuner
Mega Squirt
Neptune
Nistune
Open Source
UniChip
UpRev
EcuFlash
Haltech
Holley FI
Link
MEFI
Motec
MSD FI
Power Commander
Power FC
Rom Raider
Stinger
---
Our Start
Xact Dyno was formed in 2003 with the purchase of Arizona's first hydraulic dyno from Dyna Pack in New Zealand. This type of dyno opens up a whole new realm of testing possibilities, letting us tune like the OEMs tune since an engine dyno is also a hydraulic dyno.
Our Vision
We strive to focus on one-thing: performance testing. We do this because it is our belief that focusing on one thing allows you to do it exceptionally well. We don't do installs, however, we'll be glad to handle small parts installs like injectors, WideBand O2 sensors, and other testing items as they are part of the testing process.
---
WE'VE TUNED

ALL TYPES OF VEHICLES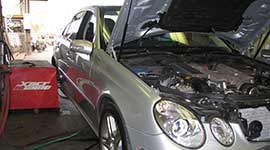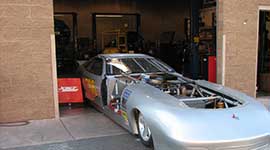 XACT DYNO -

TESTING PHOTOS
Our Work Through The Years
Over the years we have tuned an impressive amount of vehicles. Some small, some large, some with extreme horsepower.
Have a look through our years of testing by browsing our portfolio of images.